X Tigi Kids Tab Tablet 7 2gb 32gb supports zoom
X Tigi Kids Tab Tablet 7 2gb 32gb supports zoom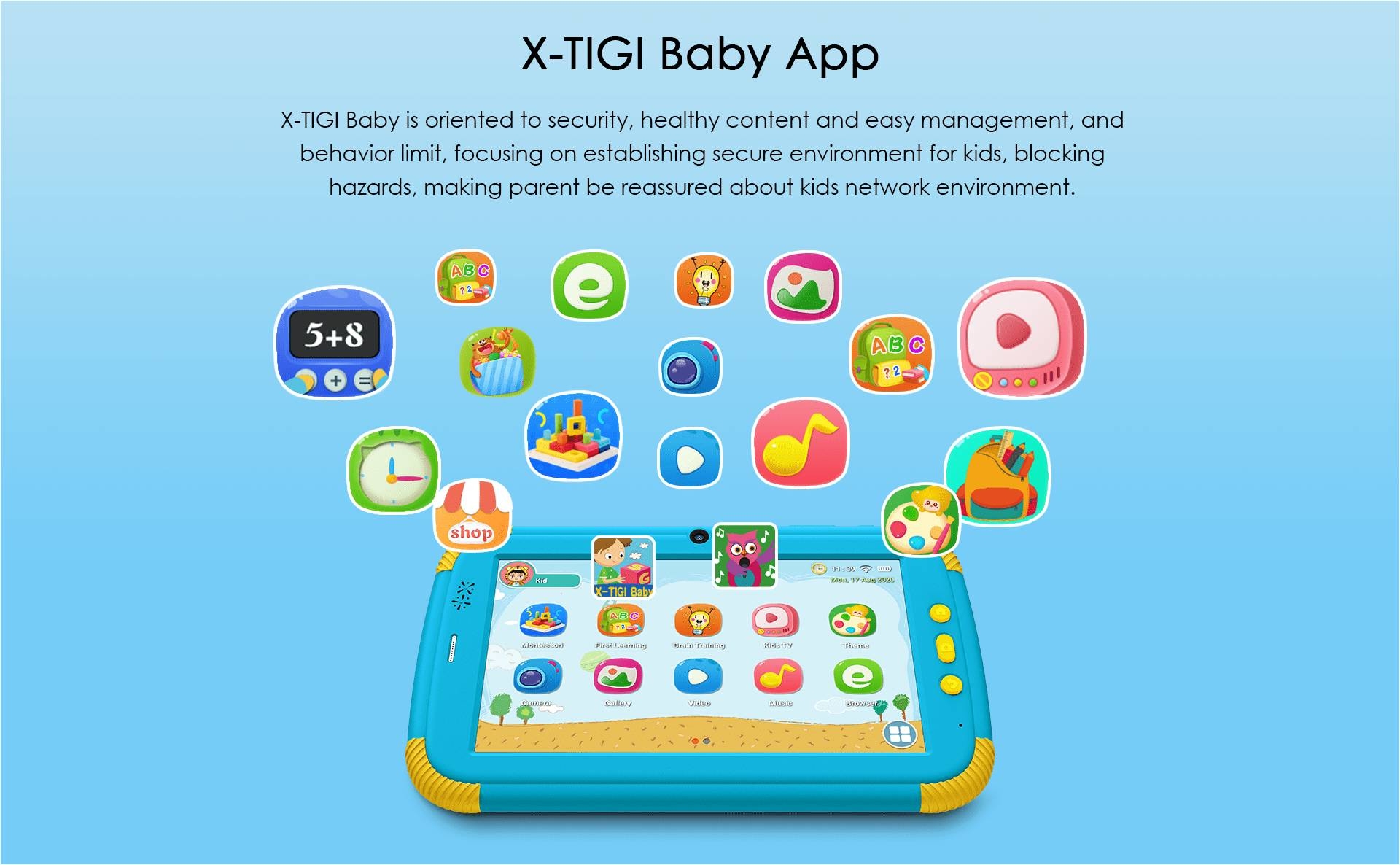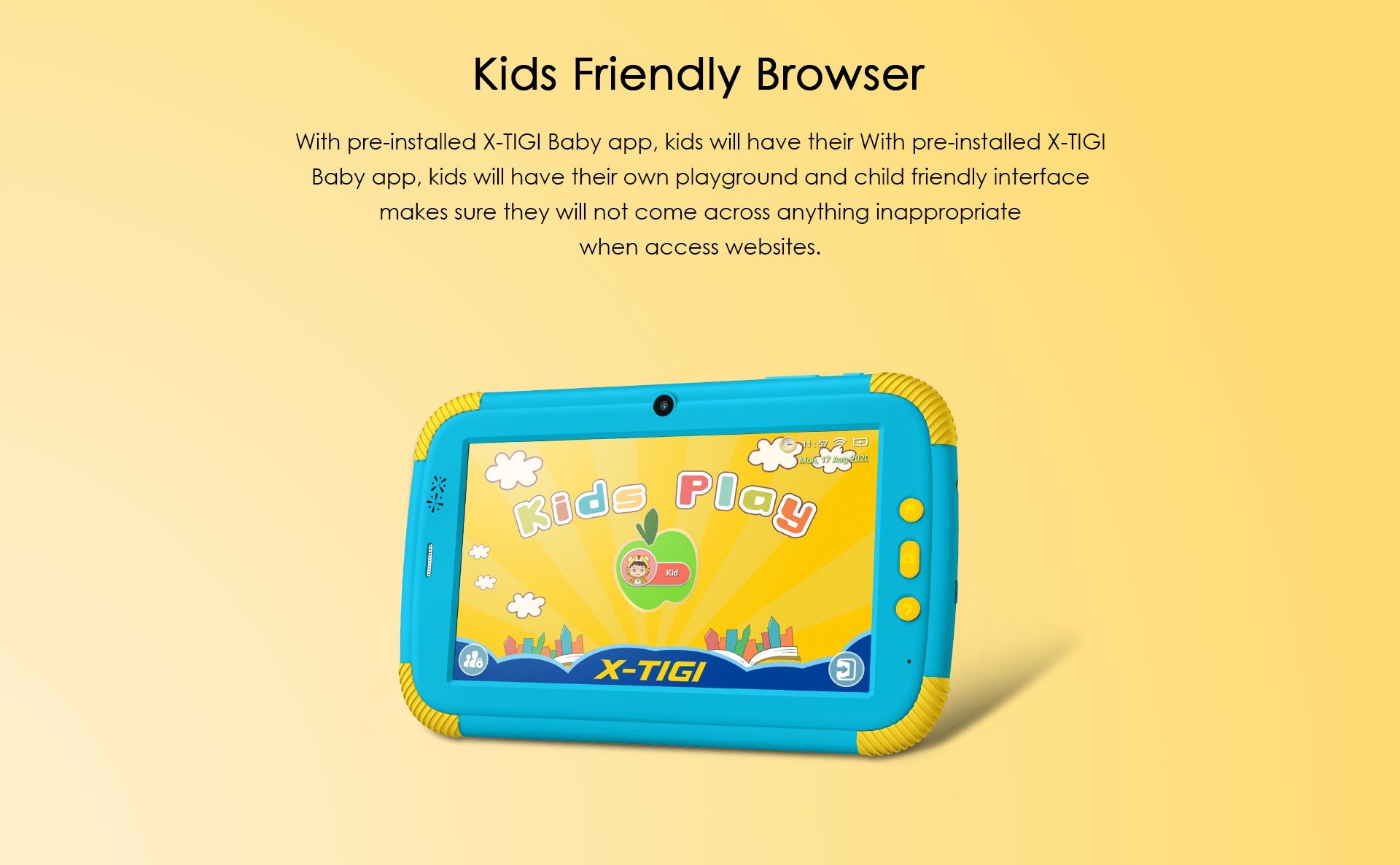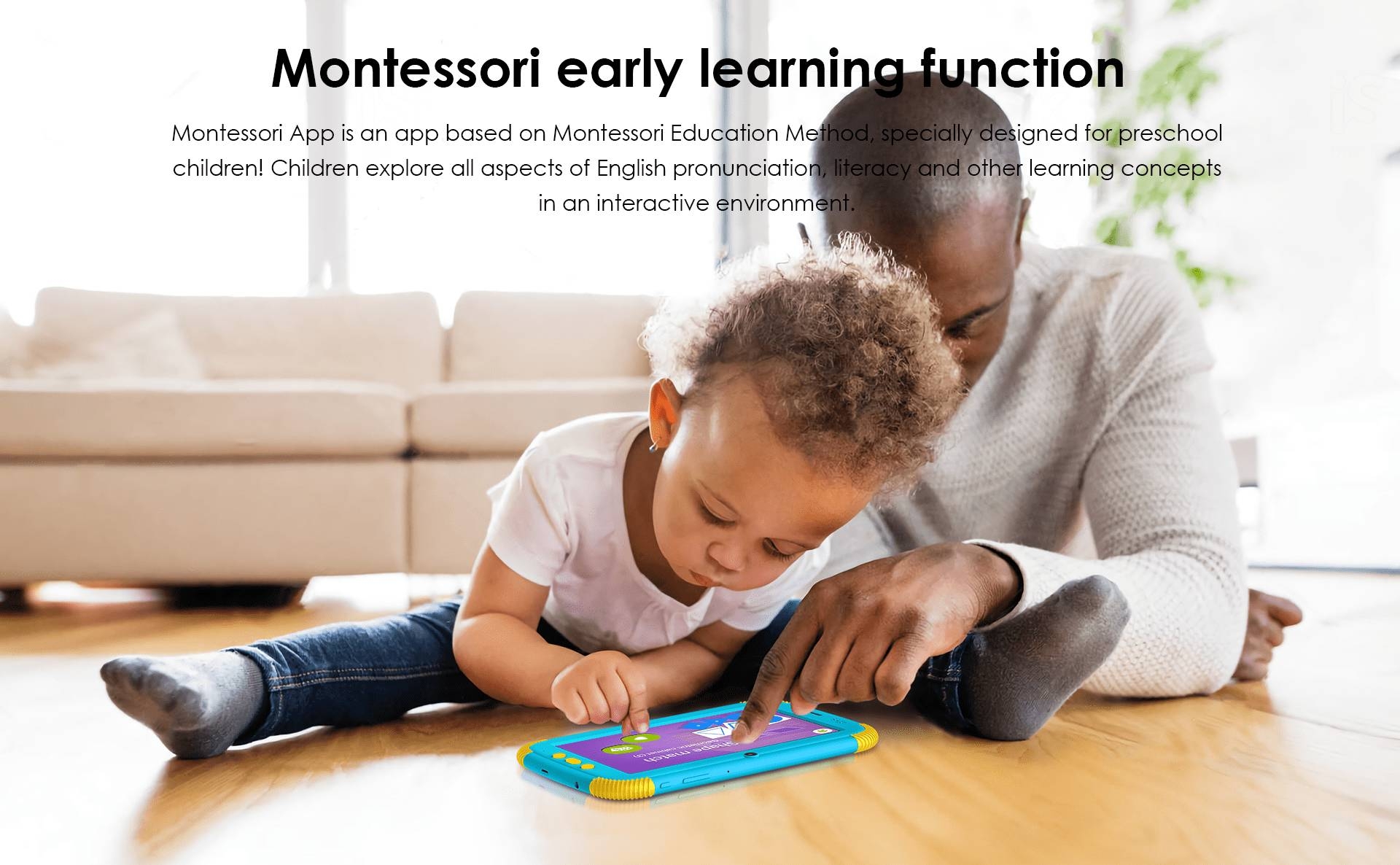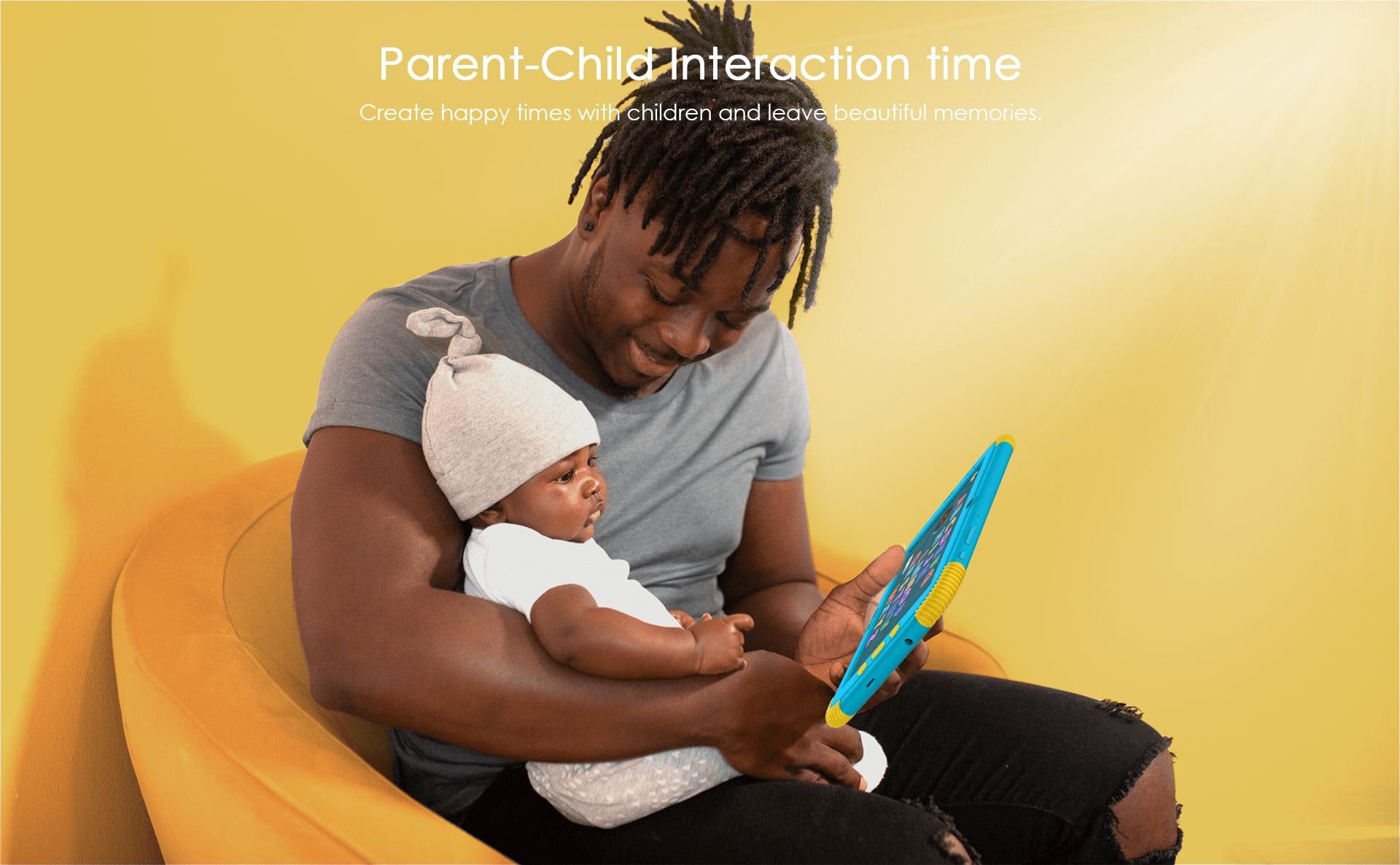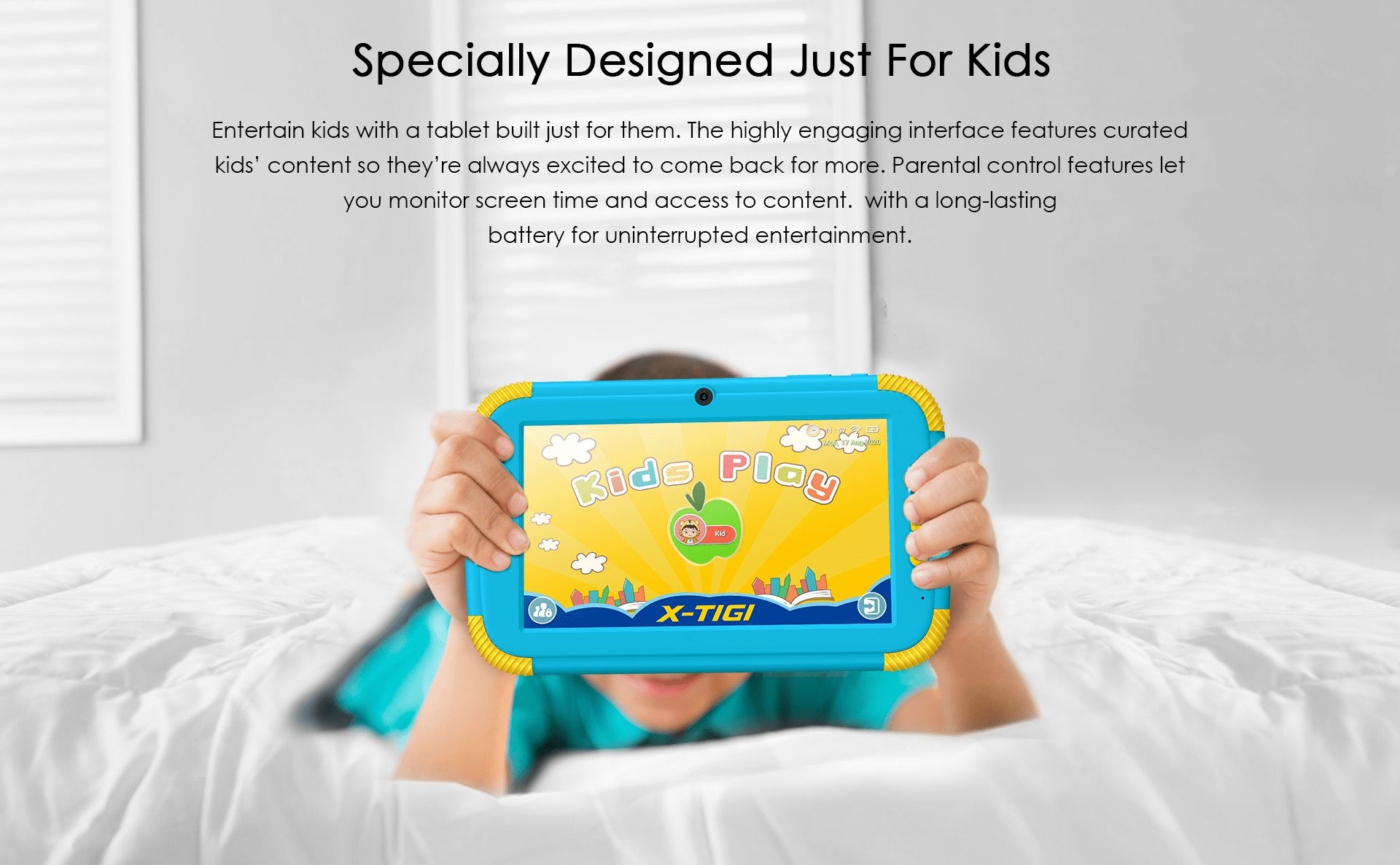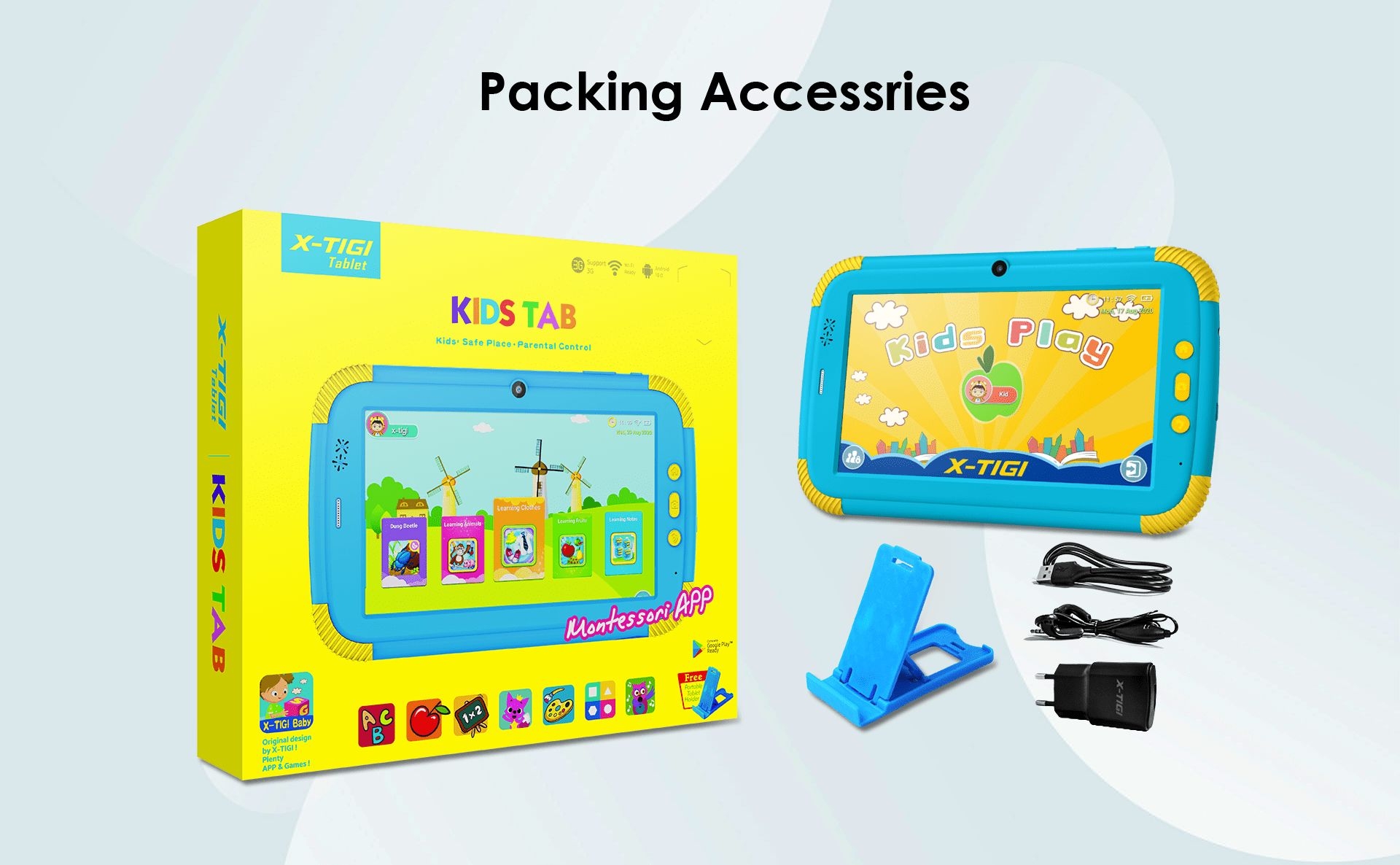 KEY FEATURES
Screen: 7.0″ HD Android 10.0Storage: 32GB ROM + 2GB RAMCamera: Front 0.3MP, Back 2MPBattery: 3000mAhSupport: Wi-Fi, 3G, Dual SIM, learning & playing apps for kids
WHAT'S IN THE BOX
Tablet
Charger
Earphone
Manual
X-Tigi Kids Tab Tablet 7 is an exquisite tablet designed for kids. The device is lightweight and durable, suitable for everyday use by youngsters. One of the fantastic features of this gadget is its excellent support for Zoom video conferencing.
With 2GB RAM and 32GB ROM, your child can enjoy playing games seamlessly without any lag. This tablet runs on Android OS 9.0, which makes it easy to customize according to your kid's preference with ease. It comes pre-installed with educational apps, making it an essential tool for learning at home or school.
Additionally, X-Tigi Kids Tab Tablet 7 has impressive built-in parental controls that allow you to limit screen time and control access to specific apps. You can set up accounts for different users with different restrictions depending on their age. Accommodating multiple user profiles also ensures that each child can access personalized content suitable for their age.
Regarding video conferencing with Zoom on X-Tigi Kids Tab Tablet 7, your child's virtual class sessions will be seamless thanks to the high-quality front-facing camera and microphone. Your kids will be able to enjoy clear audio and video communications during small classes without any disruptions.
In conclusion, X-Tigi Kids Tab Tablet 7 is an excellent purchase if you want a reliable tablet for your children's education and entertainment while supporting their growth into responsible digital citizens. With unique features like its large memory capacity, parental control mechanisms, ease of navigation on the Android OS platform, its compatibility with video conferencing applications such as Zoom make it a perfect tool not only for remote learning but also for remote connection between family members during a time when social distancing measures are enforced.
This helps you understand more about X-Tigi Kids Tab Tablet 7 and how well-suited it is as a device for young ones to learn from home as they connect better with classmates and teachers.