Ramtons Fridge RF/219, 1 Door Fridge, 165L – Titan Silver in Kenya
Ramtons Fridge RF/219 prices in Kenya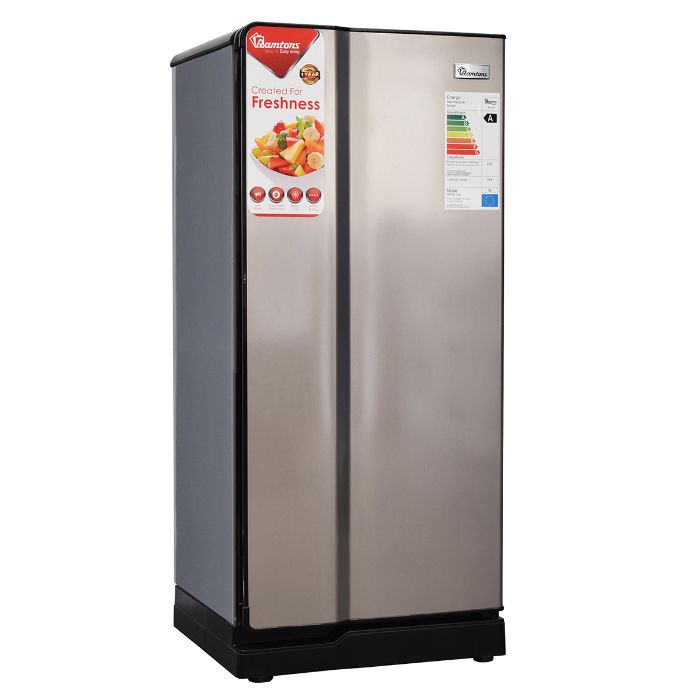 Your fridge is one of the most important appliances in your home and it will last you a decade. So why not invest in a good one? Ramtons range of fridge appliances boasts of smart features, premium design, plenty of room and are packed with the latest innovations and come in a variety of styles.
This range includes single door refrigerator, double door fridge and kitchen refrigerator. From small fridges that maximize space to larger fridge models for impressive storage capacity, you will definitely something stylish to fit your budget and kitchen space
External condenser, adjustable thermostat, interior lights, aluminium interiors, CFC-free, adjustable thermostat, low noise, glass shelves, hardtops – these are just some of the state-of-the-art features Ramtons incorporate in their appliances. Buy fridge online for great prices from Ramtons from their fridges & freezers range. Shop for the best refrigerator appliances and fridge online in Kenya from Ramtons.
Ramtons Fridge RF/219 KEY FEATURES
165 Litres
Single door.
Direct cool.
Wire tray shelves
Can holder
Vegetable box
Titan silver
WHAT'S IN THE BOX
RF/219, 1 Door Fridge, 165L – Titan Silver.