Signature Blender SH03828 in Kenya Quality Nutri Blender Bullet
Signature Blender SH03828 Prices in Kenya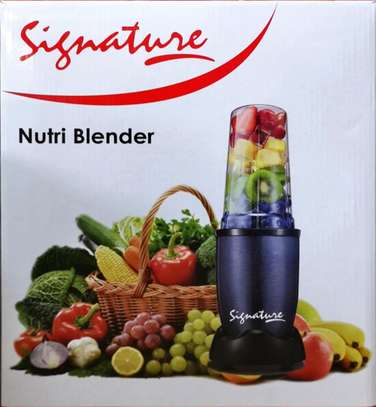 Signature Blender SH03828 Product details
Fruit and vegetable juices are very healthy.
For you who want to spice and juice up things in the kitchen, the Signature Blender is just the blender for your everyday blending tasks, it's very Long lasting and very resilient.
Easy to Clean
This Blender is easy to maintain and keep in proper hygiene conditions because all the parts are dish washable.
Features
Grinder for milling coffee beans, nuts, chocolate.
3 speed with pulse button.
Strong Unbreakable polycarbonate Blender Jar.
Stainless steel blades for durability.
Safety Switch.
Multipurpose
SKU: SI575HA0CNQ0RNAFAMZ
Main Material: Food grade plastic
Size (L x W x H cm): –
Weight (kg): 2
Similar Product
Category: Blenders