Refurbished Lenovo laptop x1 in Kenya carbon Core i5 Intel HD Graphics 5500
Refurbished Lenovo laptop x1 carbon Core i5 Intel HD Graphics 5500 in Kenya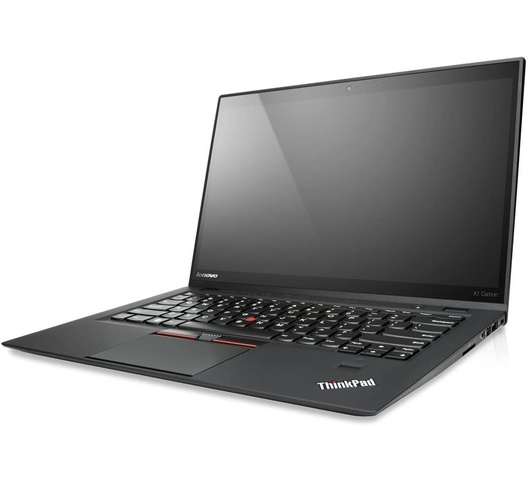 Refurbished Lenovo laptop x1 Features
Th Refurbished Lenovo laptop x1 With the changing business environment today, one needs to advance with the changes in technology that are taking place in the world. The Lenovo ThinkPad X1 Carbon is built to offer the best functionality and ensure that you are attaining the right goals and enjoy the great comfort of a laptop machine that is made to last. The laptop has been styled for premium performance and the lightweight abilities have enhanced its portability. With the Rapid Charge feature and an 18 plus hours' battery life, you are assured that the ThinkPad will take you to any place that you want to go to.
Lenovo ThinkPad X1 Carbon is a 7th generation laptop, it boasts of 1.8 GHz Quad-core processor and a Solid State Drive, and you are assured of speed. It offers a great combination of performance and productivity for any business or personal use. We at Nairobi Computer Shop, the best computer dealers, are determined to ensure you get the best and most affordable products.
Refurbished Lenovo laptop x1 carbon summary of features
Lenovo ThinkPad X1 Carbon is one of the best 14-inch laptops that you can get in the market. The slim laptop measures 12.7 x 8.5 x 0.6 inches and weighs 2.4lb and this is vital in untethering you for the office. The lid and deck are soft which offers great comfort even when resting your hands against the laptop. This also enhances the grip and improves the comfort of using the keyboard even for long hours.
The Lenovo ThinkPad X1 Carbon has been made from magnesium and carbon fiber combined and this improves its durability and strength. The body of the laptop guards against shocks, vibrations, and extreme temperatures. On the part of security, the Match-in-Sensor fingerprint sensors ensure that unwanted hands don't get access to your files. The dTPM encryption is also part of the security features that make the gadget a must-have for everyone.
The Refurbished Lenovo laptop x1 has one of the most vibrant 2560 x 1440 HDR displays in the market but also there is the option of the standard 1920 x 1080. It has touch panel abilities and this is important for in-display typing. The display enhances the fine details of pictures and sharp colors are assured with this model. Each of the colors is well saturated and deep. The touch technology in the laptop uses the in-cell touch technology that avoids the glossy cover glass making the screen more efficient than other touch screens in the market.
This is one of the best aspects of the laptop. With the powerful Quad-core processor and 4GB of Ram with 128SSD  will process everything. The laptop is speedy and quite responsive to processing any tasks. Be it playing videos with high resolutions, working with large spreadsheets, or even playing music, be assured that each of them is handled by the blazing fast laptop.
Display Type: 14″ LED, Full HD ultra wide-viewing angle (UWVA) eDP anti-glare
Internal Storage: 4GB RAM,128GB SSD
Graphics Processor: Intel HD Graphics 5500
Battery: 42 Wh, 6-cell lithium polymer
Similar Product
Category: Laptops