Refurbished Lenovo laptop T440s in Kenya Core i5 500gb 4gb ram
Refurbished Lenovo laptop T440s prices in Kenya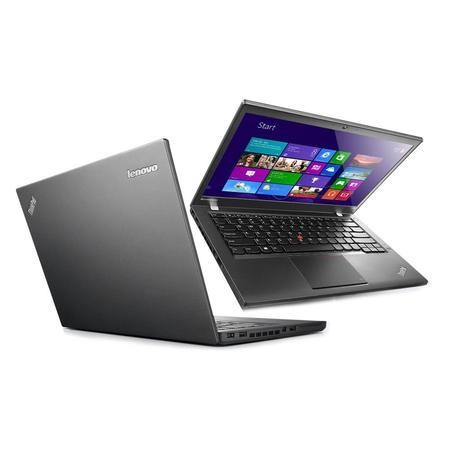 Refurbished Lenovo laptop T440s Product Information
The Refurbished Lenovo laptop T440s is a 14″ Laptop that comes an Intel Core i5 processor and 4GB of ram. It is a very reliable and robust unit that offers a powerful experience for any application it is used for. The ultimate 14″ business laptop.
The Lenovo Thinkpad T440s is a great way to stay connected and productive while on the go, at home or at the office. Enjoy fast data transfers or downloads. Connectivity options you need to hook up to external displays.
Refurbished Lenovo laptop T440s Graded Refurbs
Our Graded stock is made up of ex-corporate/lease machines, which have mainly been used in offices. These have been professionally refurbished by experienced engineers and have all undergone a service check to make sure they are in full working order.
Please be aware of the following
May have moderate damage to outer casing (such as deep scratches / cracks to the chassis / Dents & scuffs on casing)
Keyboards have been resprayed to look as new
May have clear signs of previous wear on and around the touchpad and buttons
Possible scratches on the screen
When setting up your new unit you will need to activate your Microsoft License Key. Follow the simple step by step guide to find out how to do so, it is really quick and easy to do!
How to activate your Microsoft License Key »
What's In The Box
Tech Spec
Display
Screen size
14in
Resolution
1920 x 1080
Touch screen
Non Touch
Battery
Battery Run Time
40minutes
Battery Technology
45N1773
Processor
Manufacturer
Intel
Series
Intel Core i5
Number
4300U
Generation
i7 4th GEN
Cores
2
Clock Speed
1.9GHz
Boost Frequency
2.9GHz
Memory (RAM)
Installed Size
4GB
Speed
160
Type
DDR3 ONBOARD
Form Factor
DDR3 ONBOARD
Total Slots
1
Storage

 A hard drive is a mechanical storage device that offers large amounts of storage space to keep your files and programs. Sizes generally range from 500GB to a huge 3TB of storage space.

Hard drive capacity

320GB
Screen Size & Type: 14″  LED backlight
Storage + RAM: 8 GB RAM, 500 GB HDD
Processor:  Intel Core i5-4210U Processor
Graphics Processor: Intel HD 4600
Connectivity: Bluetooth, Wi‐Fi 802.11b/g/n
Similar Product
Category: Laptops