RAMTONS Rice Cooker RM/289 in Kenya WHITE, RICE COOKER + STEAMER
RAMTONS Rice Cooker RM/289 Prices in Kenya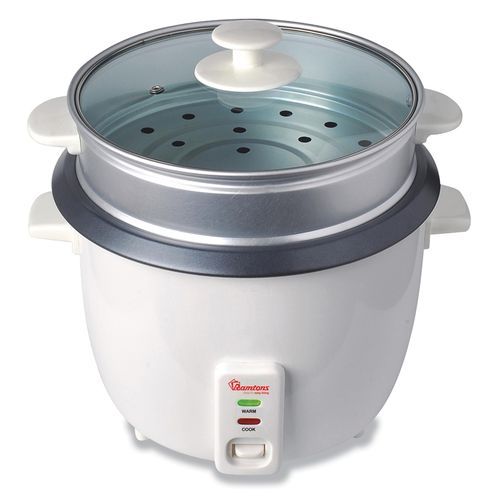 RAMTONS Rice Cooker RM/289 Specifications
Ramtons is a leading manufacturer of electronic home appliances.  Their products are affordable, innovative and durable.  For every household and kitchen need, Ramtons has an appliance that will make every task simple and fun and turns your house into a home. Order any Ramtons appliance from Patabay Kenya and have it delivered at your doorstep.
Easy and fast
This convenient cooker's compact capacity perfectly cooks any variety of rice. With automatic switch to keep-warm function,there's no need for monitoring or stirring. The steam tray allows for healthy steaming of meats and vegetables, even as rice cooks below.
Easy Cleanup
Cleaning up is never fun. When the cooking is done, the inner cooking pot and all accessories are easy to clean.
Features
Single switch operation
Multi function for rice cooking, reheat, steaming & keep warm
Automatic rice cooking & warm keeping
Removable non-stick coated pan for easy cleaning
See through tampered glass
700 W
Similar Product
Category: Rice Cookers