RAMTONS Pressure Cooker RM/380 in Kenya BLACK, MULTI FUNCTION COOKER
RAMTONS Pressure Cooker RM/380 Prices in Kenya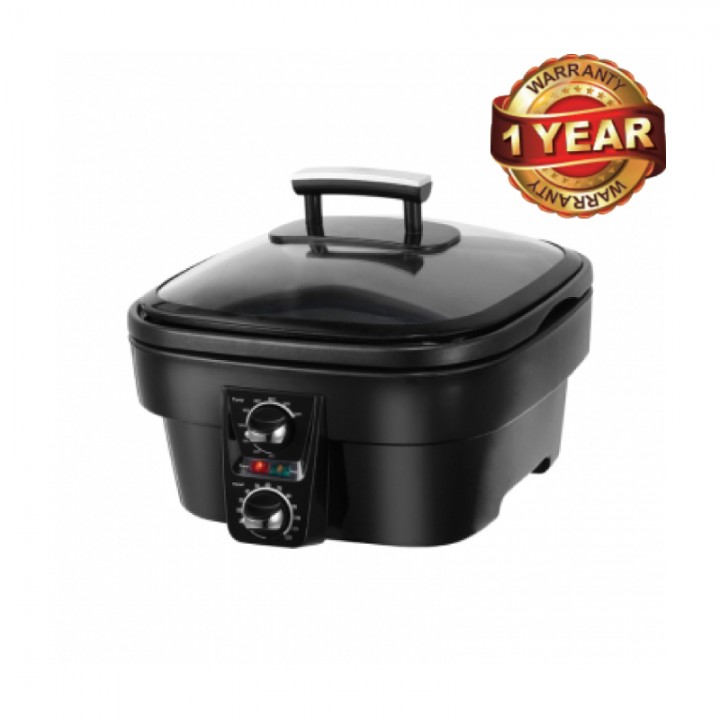 RAMTONS Pressure Cooker RM/380 Features
The Ramtons Multi Function Cooker is the perfect cooking mate. The 8-in-1 multi-function cooker has eight auto cooking options that ensure you have your meals done just right and in good time. It also has a five litre capacity which is enough to prepare meals for a basic family.
Ramtons put safety first when it comes to their appliances. The multi Function cooker is fitted with a cool touch handle with anti-scald design that lower burn related injuries significantly; and a removable inner pot for easy cleaning prevent bacteria build-up from food particle remains.
The Ramtons Multi Function Cooker has elegant black finish and zest up your kitchen. Buy it today from Patabay and have it delivered to you in any destination countrywide.
Product Specifications:
1500 Watts
8-in-1 Multi function: Boil/Slow Cook/Steam/Roast/Grill/Braise/Fondue/Scallop
Capacity: 5Lts
Temperature range: 80oC – 240oC, 120 minutes timer
Removable inner pot for easy cleaning
Auto shut off when inner pot is removed
Tempered glass lid for viewing when cooking
Cool touch handle with anti-scald design
Colour: Black
Similar Product
Category: Pressure Cookers