Ramtons Blender RM/246 in Kenya, 1.5 Litres, 5 Speed
Ramtons Blender RM/246 Prices in Kenya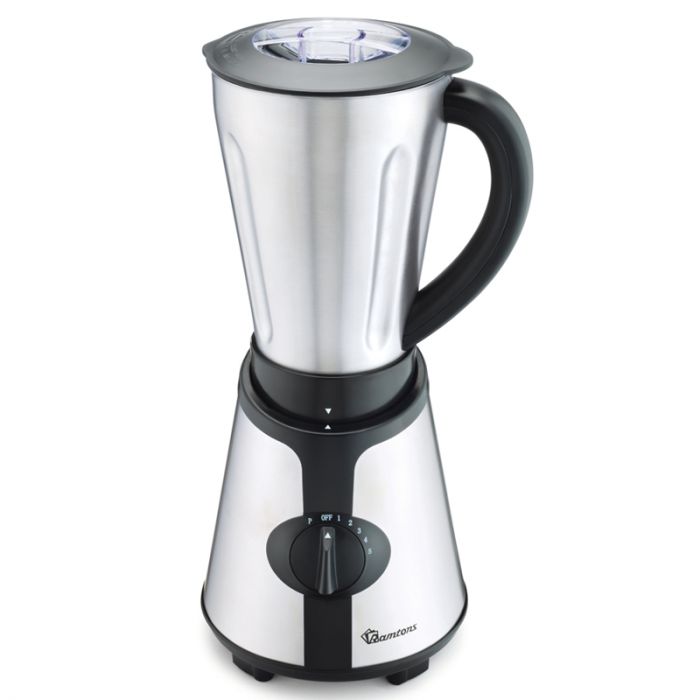 Ramtons is a leading manufacturer of electronic home appliances.  Their products are affordable, innovative and durable.  For every household and kitchen need, Ramtons has an appliance that will make every task simple and fun and turns your house into a home. Order this Ramtons Blender now Online from Patabay Kenya and have it delivered right at your doorstep.
Ramtons Blender RM/246 Powerful Motor
This blender will Never disappoint you, It grinds and mills almost every ingredient in your kitchen is powered by an efficient motor that rotates fast to keep the blades grinding, and your ingredients smoothly blended.
Safety
Before using the appliance, check that the voltage power corresponds to the one shown on the appliance nameplate
Do not let cord hang over the edge of table or counter
Do not operate any appliance with a damaged cord or plug or after the appliance malfunction or has been damaged in any manner. Return the appliance to the nearest authorized service facility for examination, repair or adjustment.
If the supply cord is damaged, it must be replaced by the manufacturer or its service agent or a similarly qualified person in order to avoid a hazard
Use by children not intended but foreseeable, but only allowed with supervision
Avoid contacting with moving parts
Blades are sharp, so handle carefully
The use of attachment, including jar, top cover, not recommended or sold by the manufacturer may cause fire, electric shock or injury
The appliance can not be used for blending hard and dry substance; otherwise, the blade could be blunted
Switch off the appliance before approaching parts which move in use
Do not immerse the Motor Unit into water or other liquids
Do not use outdoors
This appliance can be used by children aged from 8 years and above and persons with reduced physical, sensory or mental capabilities or lack of experience and knowledge if they have been given supervision or instruction concerning use of the appliance in a safe way and understand the hazards involved
Children shall not play with the appliance. Cleaning and user maintenance shall not be made by children without supervision.
Cleaning and Maintenance
Pour a little warm water into the jar and turn the Speed Selector to M-position for a few seconds
Remove the jar and rinse under running water
Wipe the outer surface of Motor Unit with a damp cloth, do not use abrasive cleaners
Never immerse Motor Unit in water for cleaning and all parts are not dishwasher safe
Dry all parts and then replace them if any problems have been encountered during use never disassemble the Motor Base by yourself. Contact only the authorized service facility for examination and repair
Ramtons Blender RM/246 Features
700 Watts
5 Speed + pulse button
1.5 Lts S/steel jug
Stainless steel blade
Plastic base with s/steel decoration
Similar Product
Category: Blenders