Hisense Tv 55k3300uw in Kenya 55″ UHD LED LCD Smart TV 4K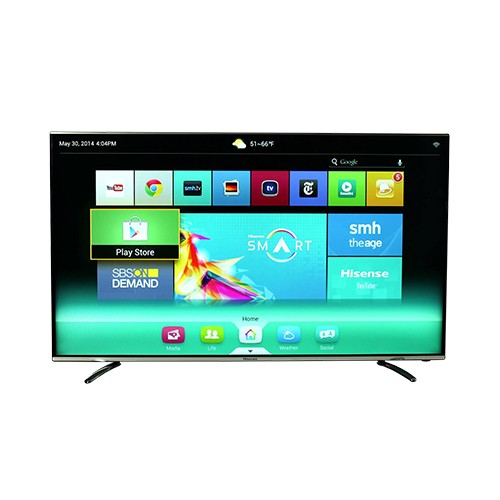 Hisense Tv 55k3300uw 4K RESOLUTION
Side by side, 4K Ultra HD gives you more than 8 million pixels, Full High Definition has an estimated 2 million pixels – the result is picture clarity that you literally want to reach out and touch. Colours pop and motion is seamlessly natural – all thanks to cutting-edge technology allowing each pixel to be resilient for stunning brightness and detail.
NETFLIX
Netflix is the world's leading Internet subscription service for enjoying TV shows and movies. Netflix members can instantly stream their favourite TV shows and movies right from their Hisense TV. Get the latest Netflix shows and movies up to 4K Ultra HD resolution, available on select Hisense TV's!
SENSATIONALLY FAST
Quick response from the remote, easily switch between sources, video streaming is smooth are a result from the power of the Quad Core processor. With Netflix 4K, YouTube, FreeviewPlus and much more on board, you'll appreciate the extra power!
Hisense Tv 55k3300uw SO SMART, ITS BRILLIANT
VIDAA is a new generation of TV with just the right amount of smarts that doesn't get in your way. Because sometimes you just want to get your fill of Live TV, catchup TV, Video on Demand like Netflix and Redbull TV, now all you have to do is press a button. Content first, without the gimmicks. Now that's brilliant.
SOUND BY DBX-TV : PRO AUDIO
This feature creates the best sound possible from the built-in high-performance speakers. dbx-tv's technology includes Total Sonics™, a complete range of audio technologies working together for optimal audio quality; Total Volume™, an advanced audio technology that addresses TV viewers' biggest complaint – unwanted changes in loudness; and Total Surround™, which envelops listeners in sound from behind and above using only two TV speaker.