Geepas Air conditioner GACP1216CU in Kenya Portable Air Conditioner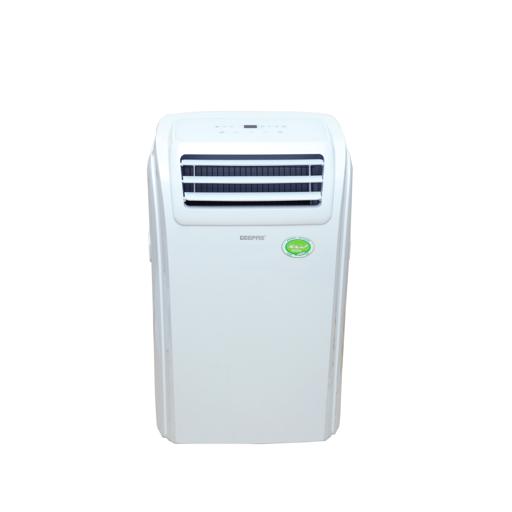 Geepas portable Air conditioner has 3 modes of cooling such as cooling,fan and dry mode.It also has 3speed choices-high,medium and low. 24-hours timer provides cooling at a specific time. Geepas GACP1216CU Portable Air Conditioner comes with Digital display.
Warranty
All products have a one year warranty.  Geepas offers warranty on all products, Geepas will accept returns on items that have been proven to be dead or not working due to factory faults among other things. Warranty is also applicable for damages caused by mishandling other than the buyer or final recipient.
Quality
With Geepas Home appliances you are assured of the best quality appliances. Genuine products with the best service and results for the users.
Great and Affordable Prices
Geepas offers quality products at the best prices. Get unbeatable deals with Home appliances.
Discounts and Offers
Geepas products are often on discounts and sales. Look out for sales of products on
Guide on Installation and Use
Geepas products come with guides on how to install and use. This is a very unique feature on all products by Geepas
Variety and Style
With Geepas Home Appliances and other products, you get a wide range of products and style to meet and satisfy your needs and preferences. This is the best way to meet customer preferences and to keep the customers happy.
Geepas Air conditioner GACP1216CU Features
• 3 in 1 Function
• 3 Modes Cool/Fan/Dry
• Auto swing
• Rotary compressor
• Hidden LED
• 3 fan speeds
• Electric control with 24 hrs. timer
• Rolling castor
• Remote control
• Highlighting front panel
• AC: 220-240V, 50Hz
• Cooling capacity: 12000 Btu/h
• Cooling input current: 5.3A
• Cooling input power: 1200W
• Rated input current: 7.4A
• Rated input power: 1500W
• Airflow volume: 340 m3/h
• Noise: 54dB(A)
Similar Product