Bosch Fridge KGN33NL20G Bottom Freezer Fridge, 279L, No Frost, – Silver in Kenya
Bosch Fridge KGN33NL20G Bottom Freezer Fridge Prices in Kenya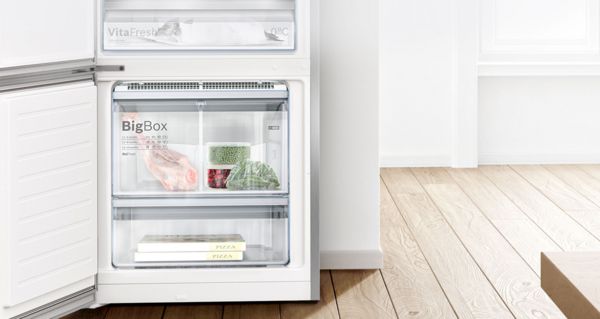 Super Freezing: protection for pre-frozen food.
Super Freezing protects frozen food from defrosting when adding new food to the freezer, and the new food freezes faster. Appliances with an automatic freezing function return to normal operation once the required temperature is reached. This prevents energy waste.
Multi Airflow System: even air distribution for longer freshness.
The fan-assisted Multi Airflow System causes gentle, even currents of cold air to emerge at all levels of the chilling and freezing area. Temperature fluctuations are minimized and cooling times reduced – which helps your foods retain their flavour for longer.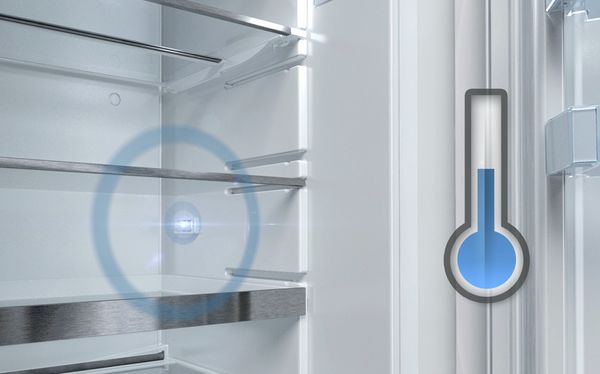 Fresh Sense: perfect storage climate.
Thanks to the optimum storage conditions, your food preserves an ideal consistency; ice cream, for instance, is neither too soft nor too hard. A constant temperature in the fridge interior is a decisive factor in achieving more freshness and flavor. Fresh Sense sensors constantly monitor and control the ambient, fridge and freezer temperature. A constant temperature inside the fridge, independent of the outer temperature, is the result.
No Frost: Save yourself some time.
With a No Frost model, the humidity in the air is collected on the central fin evaporator rather than building up in the appliance or on the foods. This chiller, which draws the wamth out of the freezer area, automatically defrosts from time to time. The resultant condensation is taken to the outside and evaporated using the compressor warmth in a special collecting pan. This lowers humidity in the appliance, which means that almost no ice forms. So you don't need to worry about defrosting any more.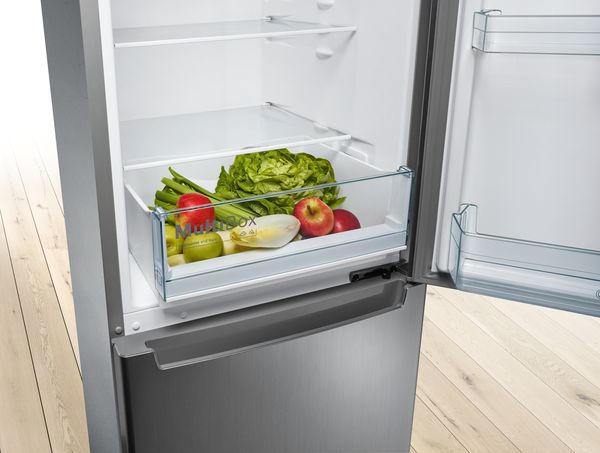 Multi Box drawer
The Multi Box drawer is suitable for storing fruits and vegetables – especially large items such as big lettuce have enough space.
LED light: keeps the contents of your fridge in the spotlight.
LED lights bring a completely new lighting concept to fridges, guaranteeing even, glare-free interior illumination. LED lights use less electricity than conventional fridge lights and last an (appliance) lifetime.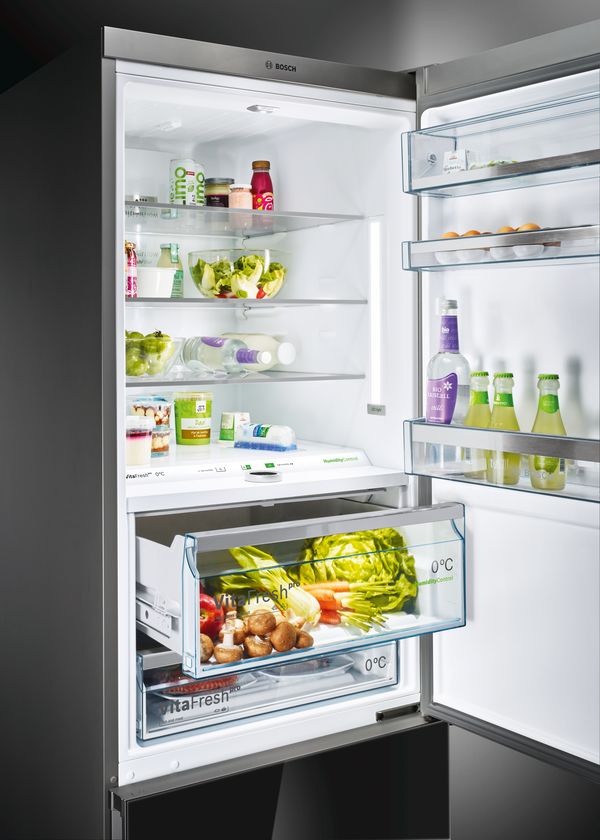 Bosch Fridge KGN33NL20G Features
Bosch 279 Litres Bottom Freezer Fridge
Super freeze function
19 hours storage in case of power failure
3 freezer drawers
3 shelves in fridge compartment (2 adjustable)
Reversible door hinge
LED interior lighting
Silver finish
Warranty: 24 months Bosch Fridge KGN33NL20G

Dimensions
| | |
| --- | --- |
| Width (mm) | 600 |
| Height (mm) | 1760 |
| Depth (mm) | 660 |
Similar Product
Category: Fridges